Plans for Estaugh Redevelopment are described, in some detail, in
an earlier post
 derived from Jeremy Vickers' June 21, 2013 Community Conversation. This August 1, 2014 post has 23 photos used in Community Conversations since then. The photos illustrate construction events of the past 13 months.
The September 27, 2013
conversation included this slide called "Start of Construction."  It shows workers in the covered walkway which needed to be demolished in order to build extensions to the Haddon and Estaugh buildings.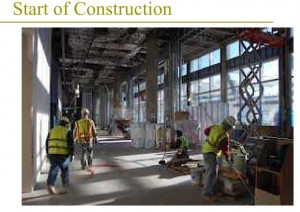 The second slide shows a diagram with red ovals circling the existing covered walkway which would be demolished (upper oval) and the walkway between Woolman and Court 22 which would become covered.  This was the top priority and with winter coming on.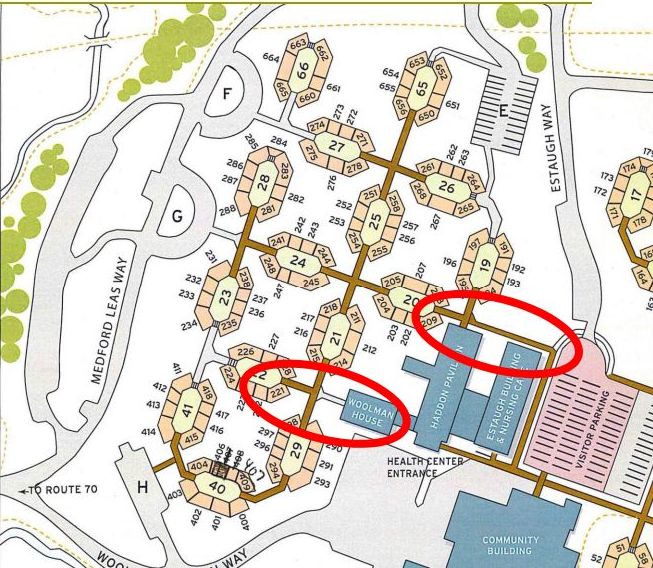 A third September, 2013 slide showed photos of the double-door entrance to Woolman (left) and a few into Court 22.   A concrete
uncovered
walkway connected the two buildings.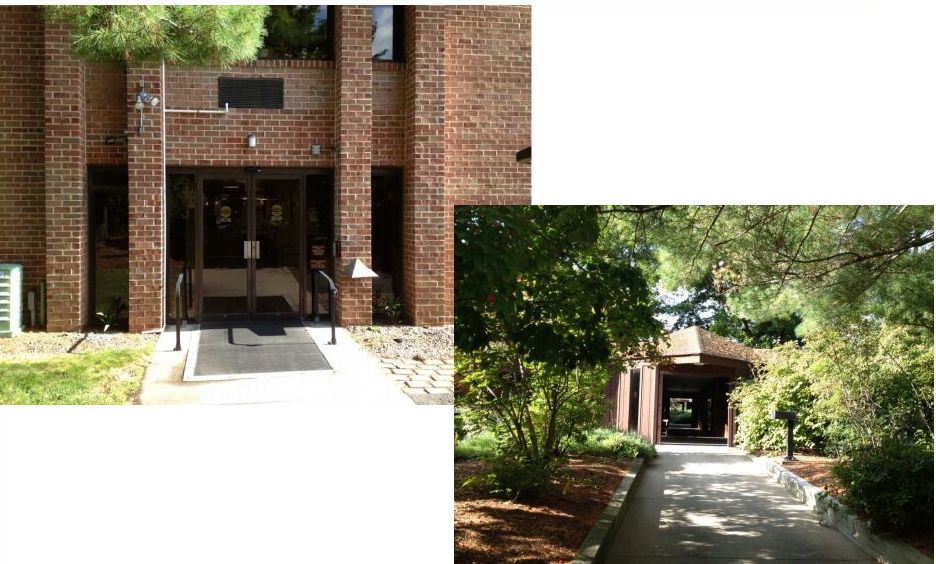 A month later, the October 25, 2013
conversation had a photo showing the construction and landscaping underway.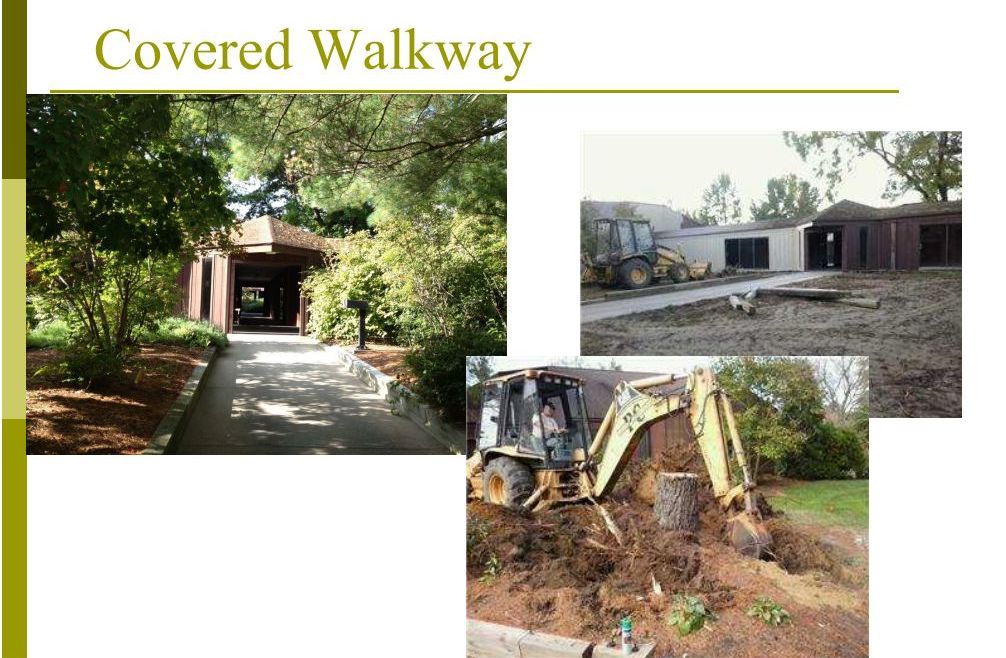 Six weeks later, the December 13, 2013
photo shows snow around the partially completed walkway.  The gap between the two section is over the fire-road where a breakaway unit will be installed to complete the cover.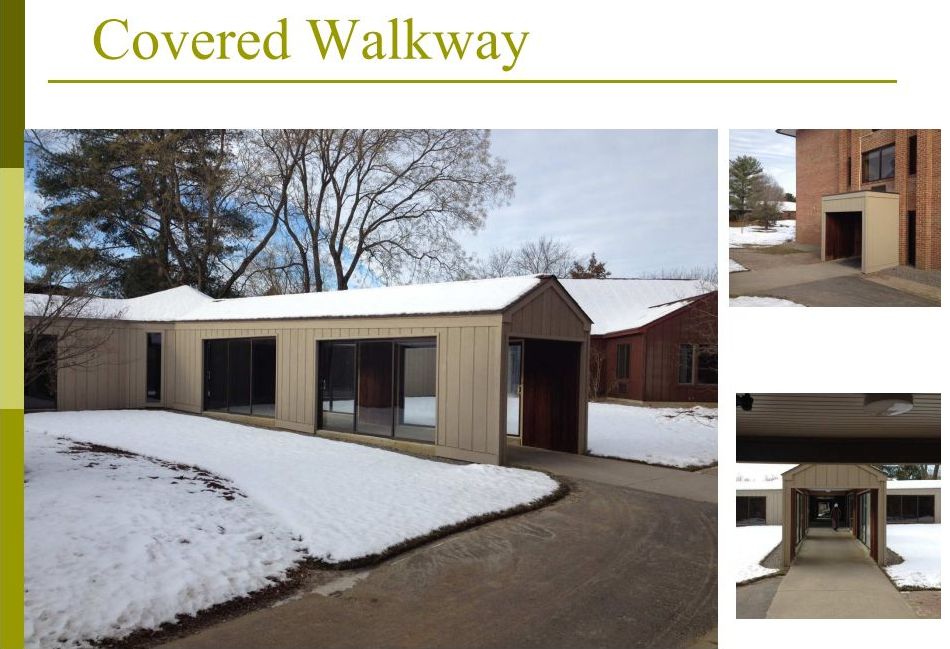 At the January 31, 2014
 conversation Jeremy showed this photo of the completed walkway.  It's a cold day.  The red cloth roof and see-through transparent plastic walls of the breakaway unit are in place protecting residents as they walk from their apartments to the main building.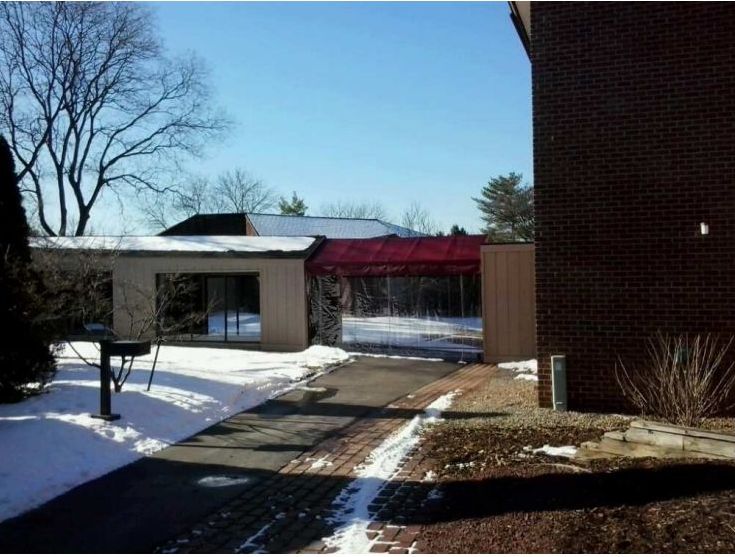 The covered walkway leads to the ground floor of Haddon.  In order to avoid congestion at the two Haddon Building elevators, automatic openers have been added making easy access through the doors leading to a third elevator in the Estaugh building.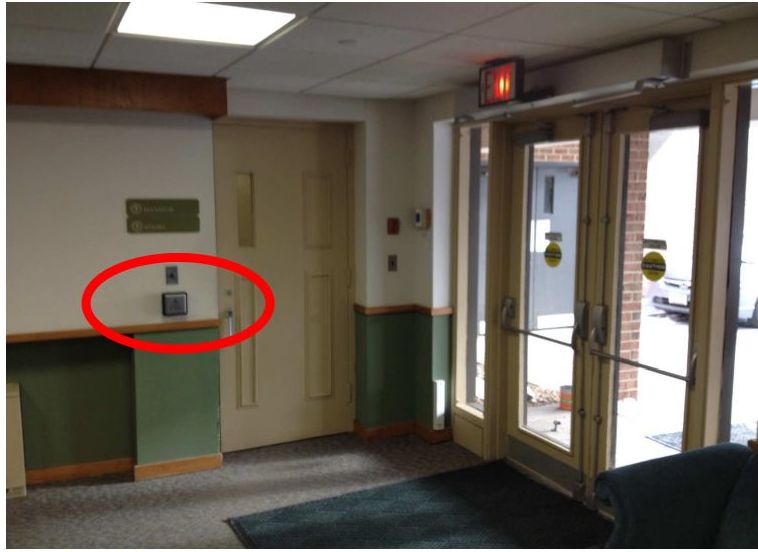 With the new covered walkway in place, it was now possible to demolish the former walkway.  Court 19 was also demolished and the ground had been graded for the beginning of construction.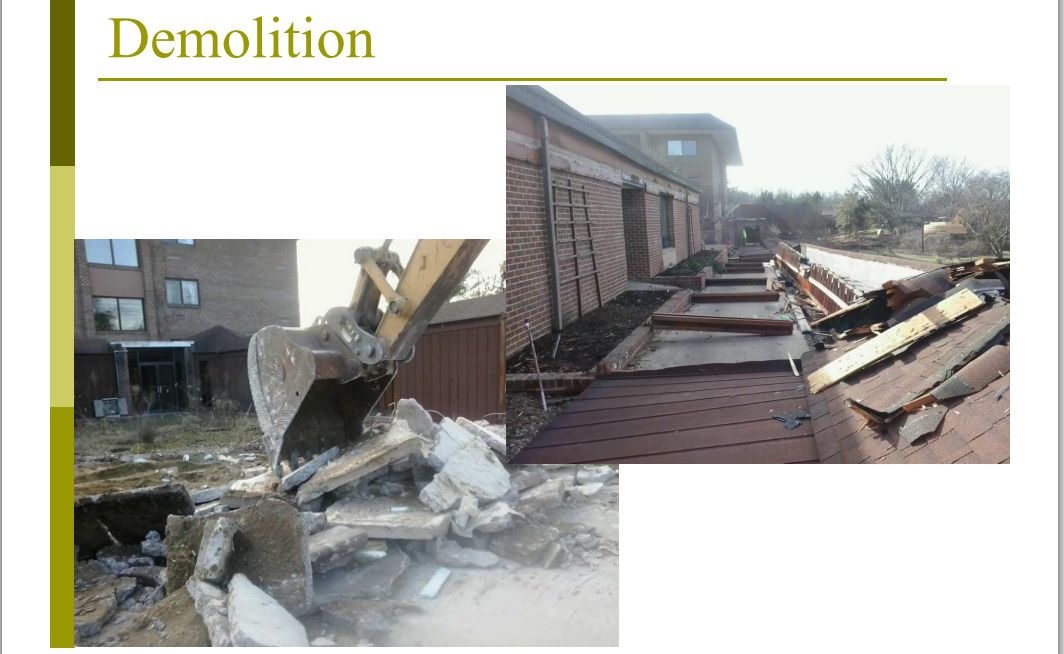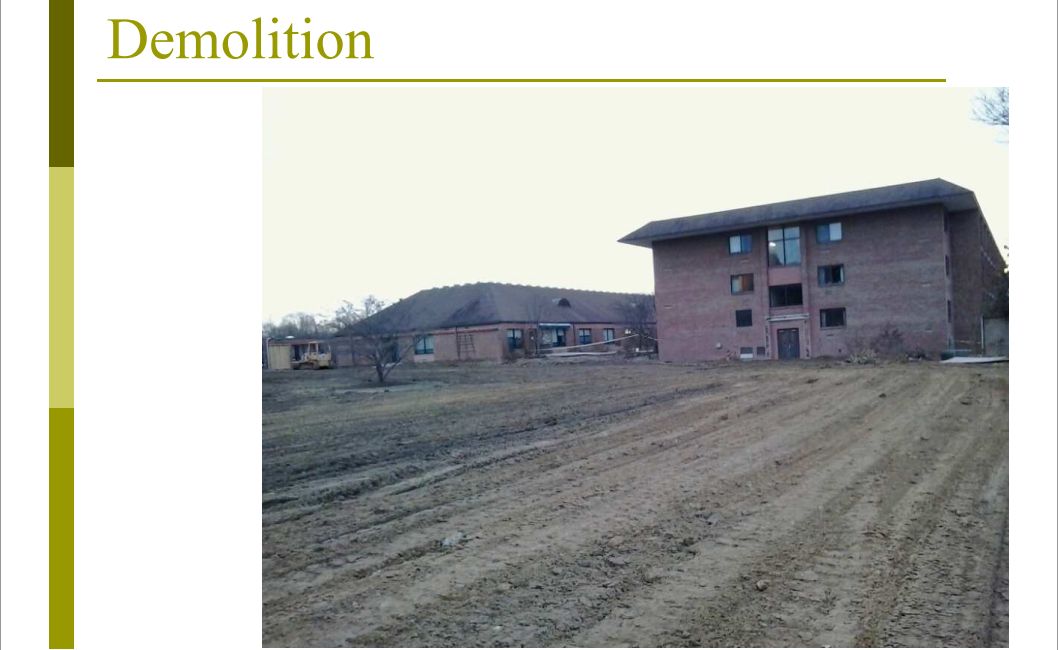 Two montghs pass.  The March 28 Community Conversation
 has photos show preparation of the ground between Haddon and Estaugh where torrential rains have filled the excavation. Jeremy jokes about our new "Olympic Pool."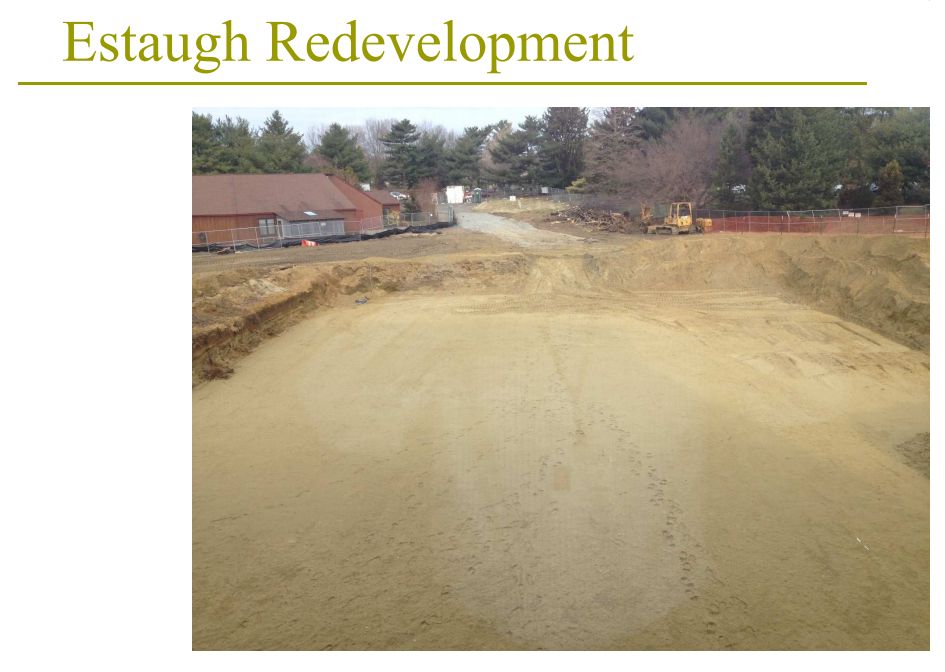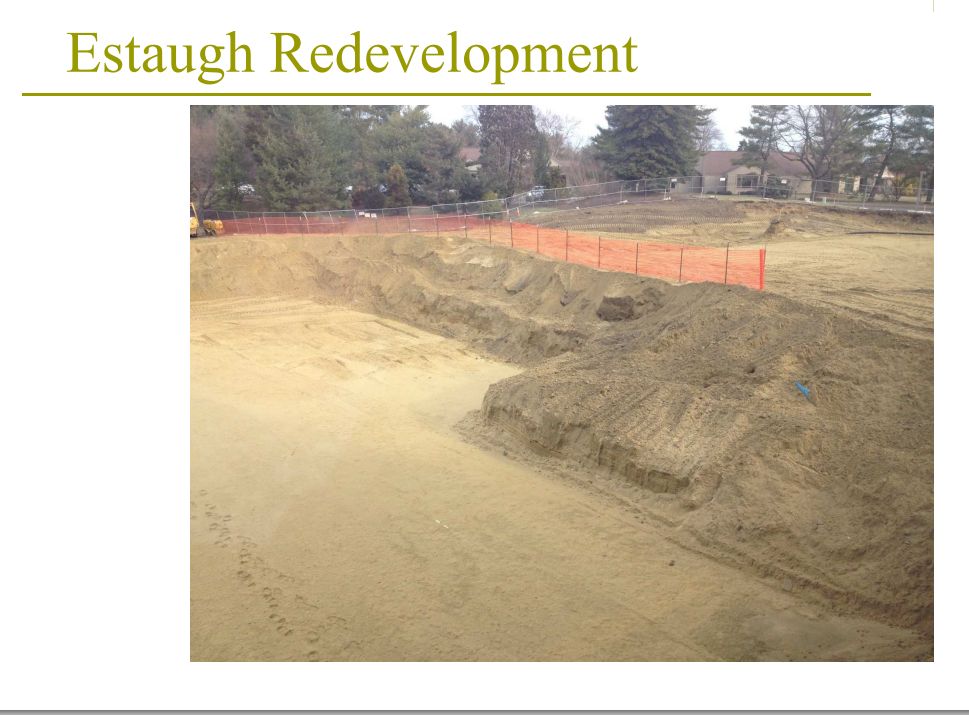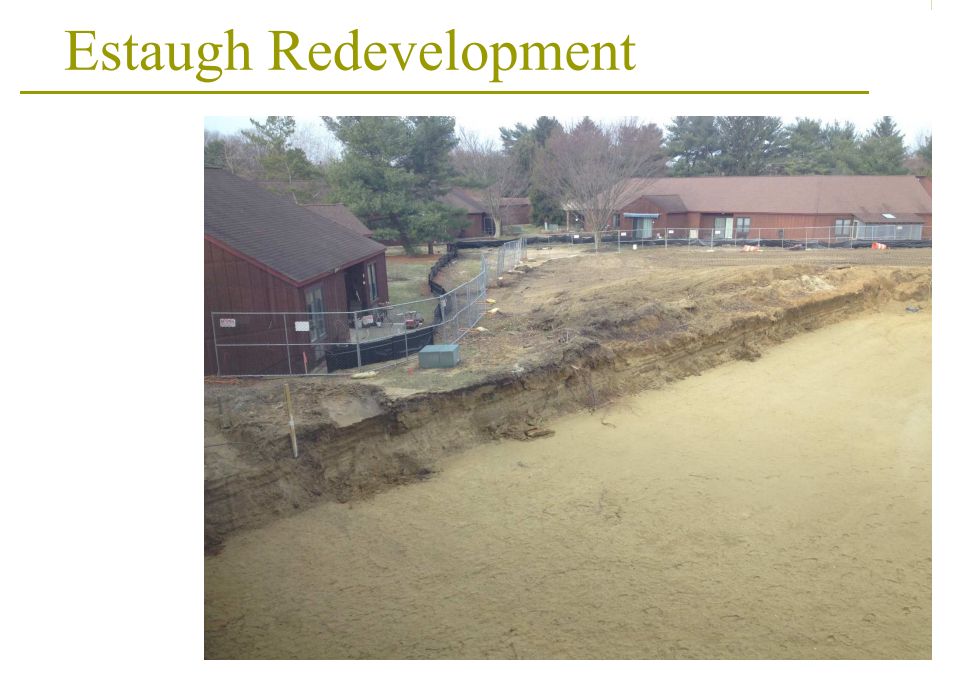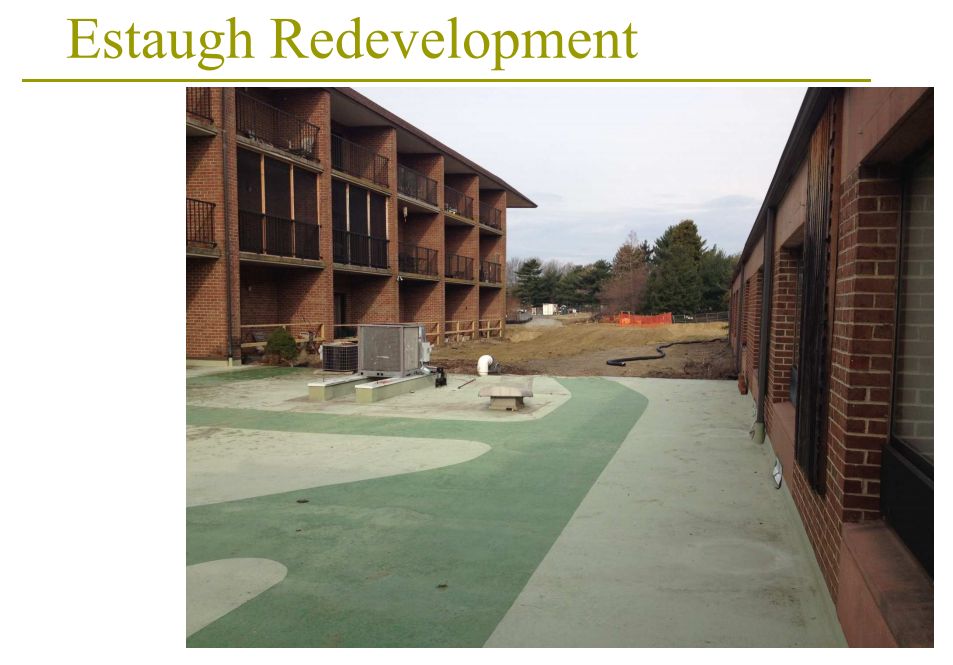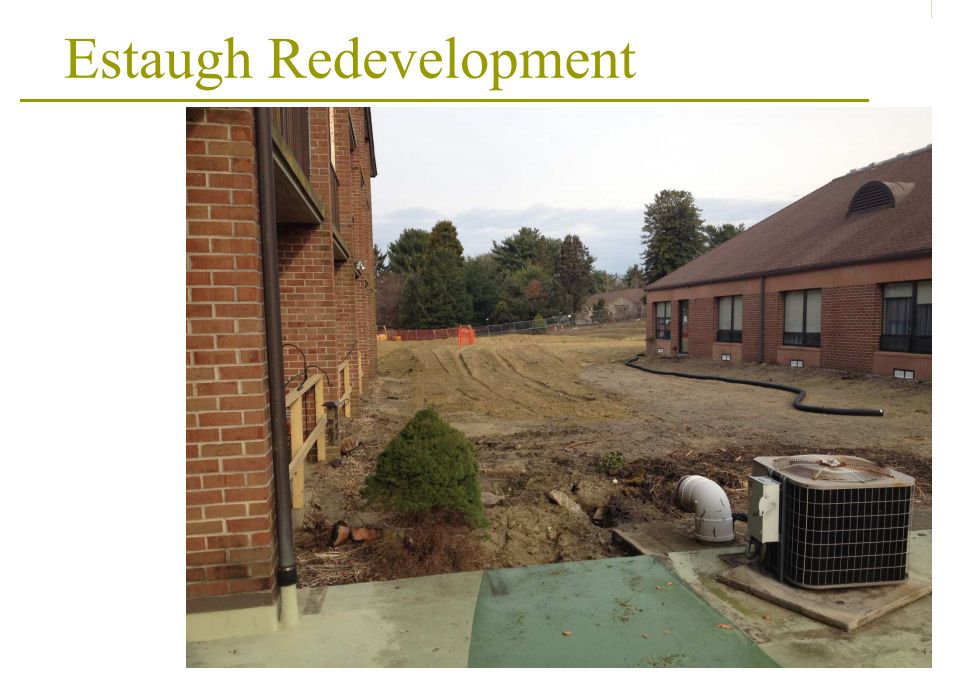 The April 25 photographs
show men at work on the foundation.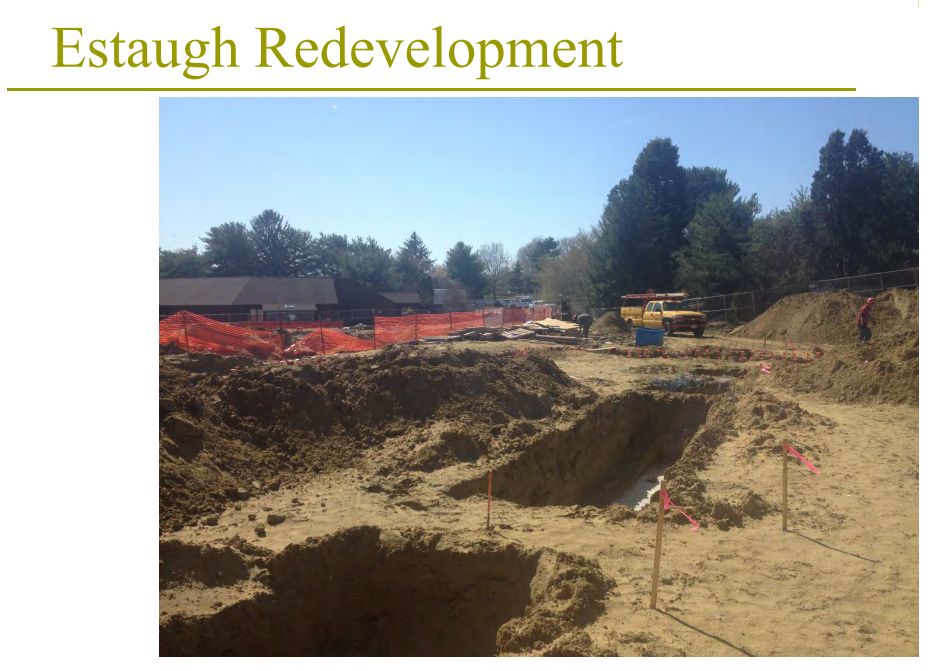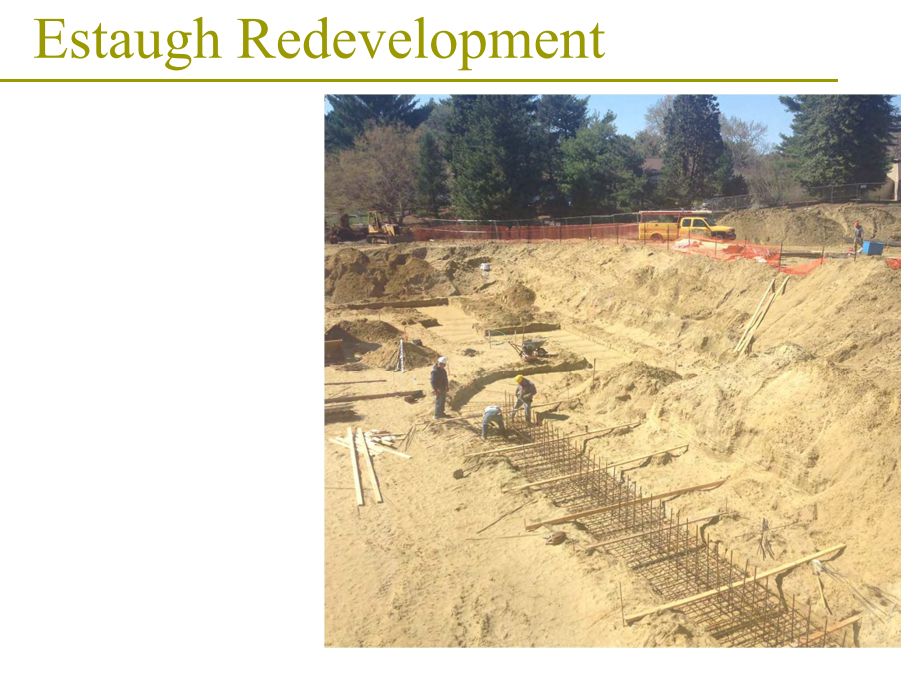 The May Community Conversation was cancelled
by June 27 the walls were starting to go up.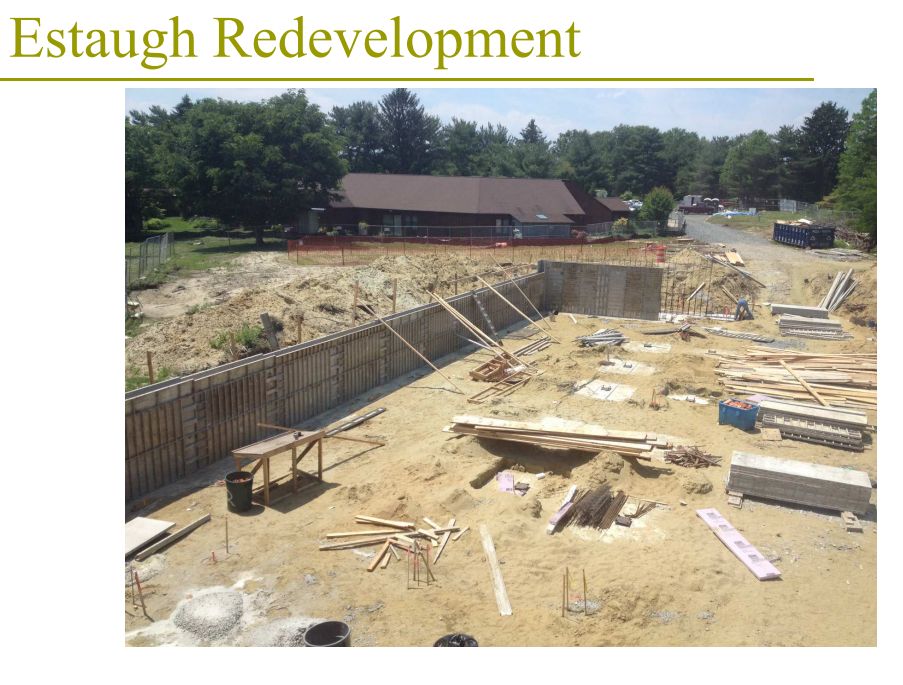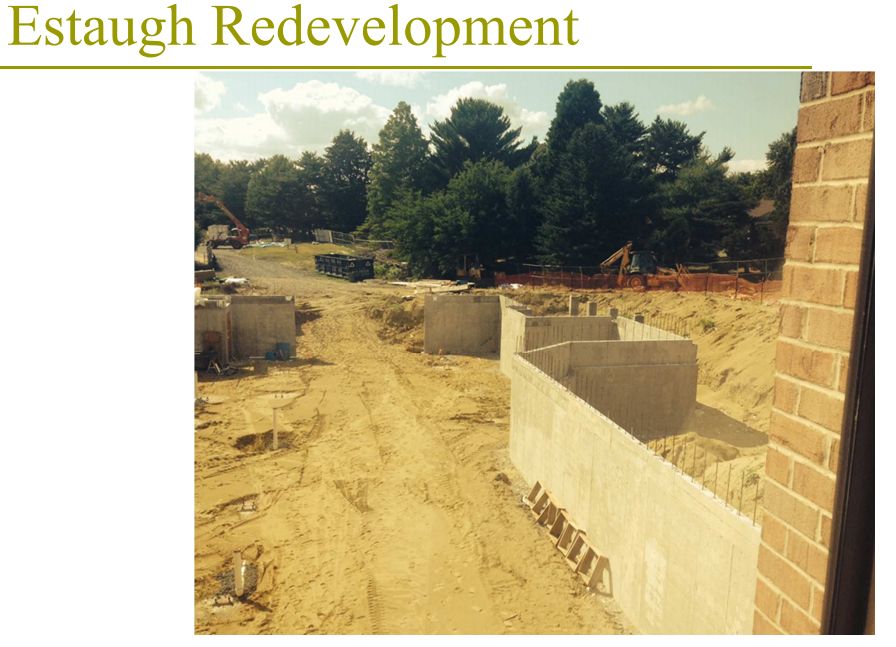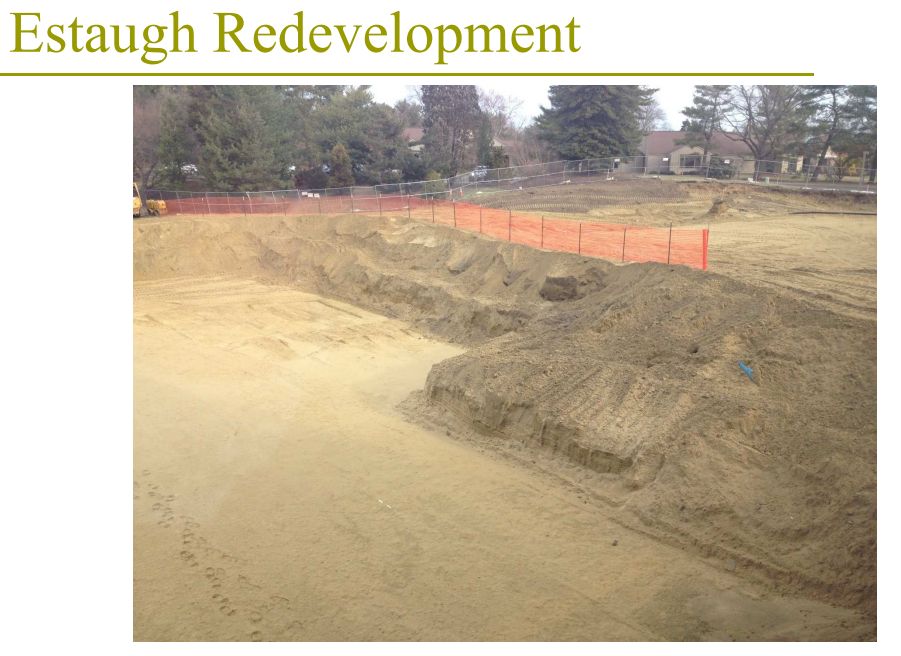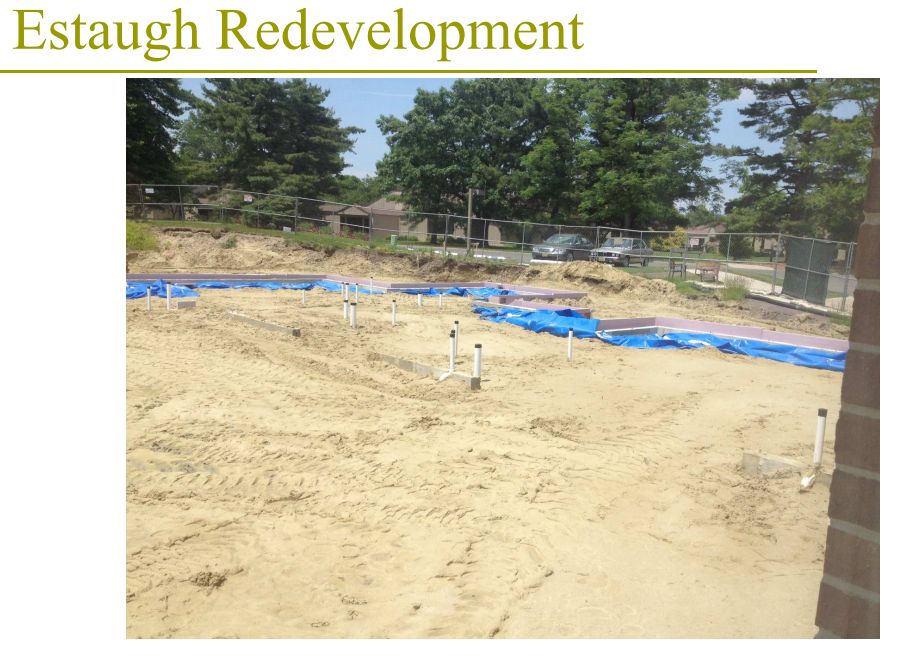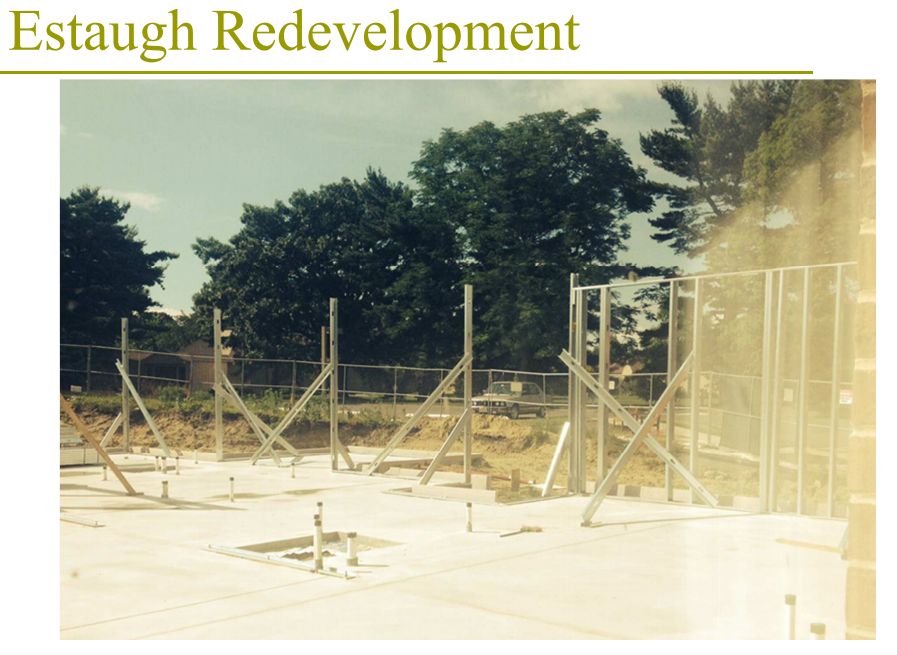 More progress by July 25.
 These two photos are the last in this August 1 post. The next Community Conversation will be held on September 26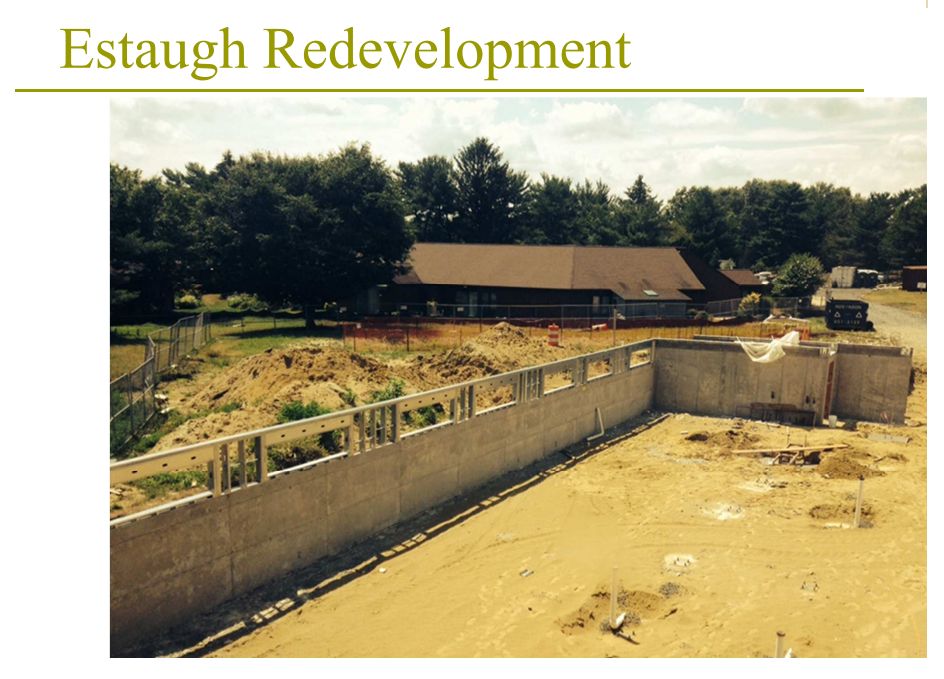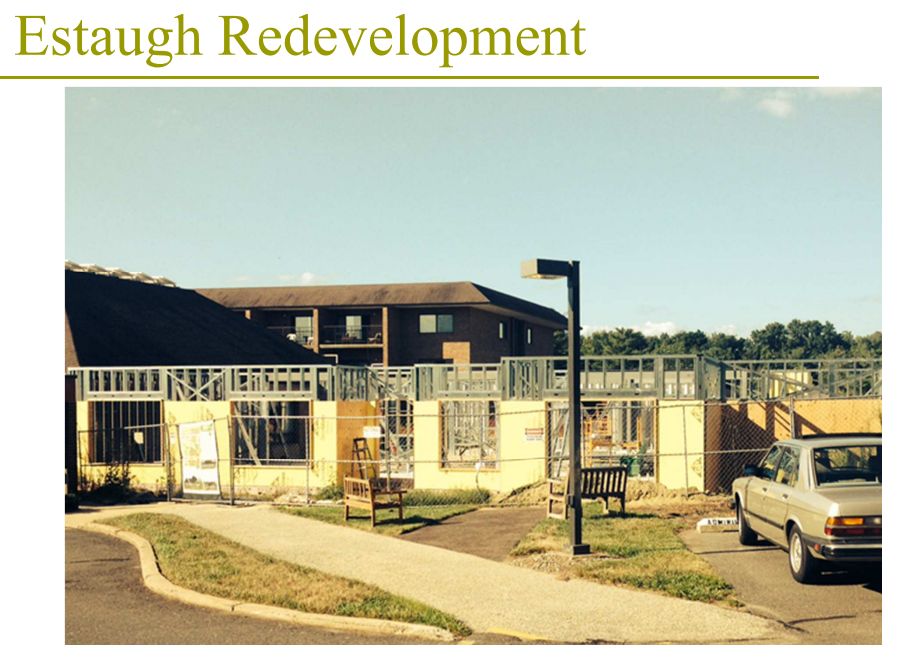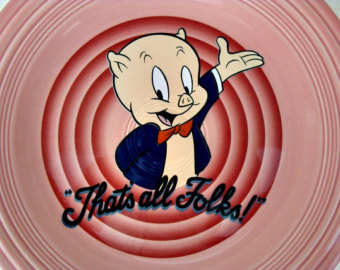 until September