text by Janet Jackson Gould, photos by Marion Norcross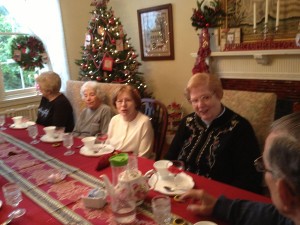 Nine eager residents boarded the Medford Leas bus for a trip to Smithville Mansion on December 9. Artful maneuvering by driver Jack dropped us off at the door and we entered the dining room all decked out for Christmas with enticing smells wafting from the kitchen next door. Following a delicious lunch of finger sandwiches, tea and holiday baked goods a well-informed guide let us around the Mansion's first and second floors, replete with a decorated tree in every room and other seasonal accents.  We oohed and aahed at the decorations as she pointed out the historically accurate furnishings and recounted tales of the founding family. We saw the family room, double parlors, upstairs bedrooms and baths and the annex, which today serves as an art gallery.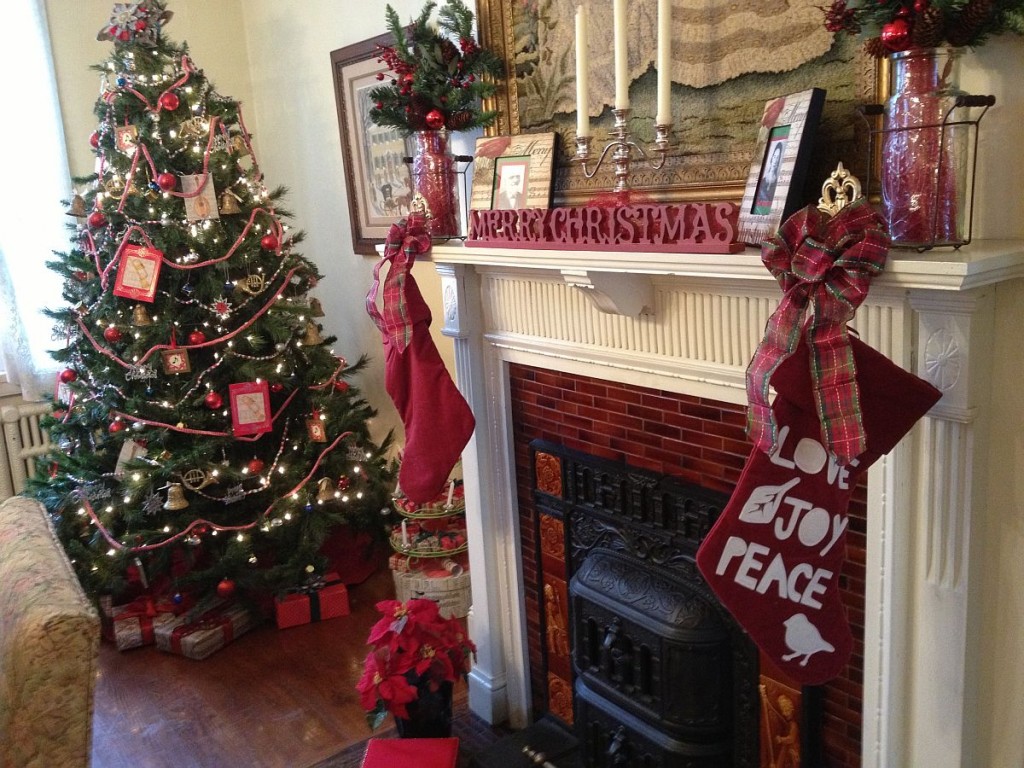 The Shreve Brothers acquired the property in 1831 and opened a cotton mill. H. B. Smith arrived from New England in 1865 and bought the site for his woodworking machinery business. He brought with him Agnes Gilkerson, a young factory worker, leaving his wife and children behind. Agnes soon became known as "Madam Smith." H. B sent her to finishing school and then college, where she became a doctor. H.B renovated and enlarged the Shreve's mansion, adding a game room, billiard room and bowling alley and constructing a large addition where he lived after Agnes' death. H. B. died in 1887, but three generations of Smiths continued 
to live in the mansion and operate the business.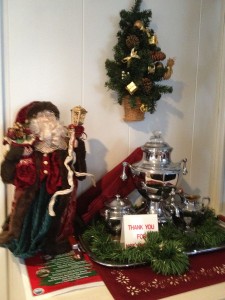 Burlington County bought the property as its first county park in 1975. The Friends of the Mansion restored and furnished it and conduct weekly tours as well as offer the annual Victorian Teas at Christmastime.
Our tour ended in th
e charming gift shop. As we climbed back about the bus bearing bags and packages, all agreed the tour had been a great way to kick off the holiday season.
http://www.smithvillemansion.org/